The Violence Research Lab is working on creative solutions for current challenges in mainstream violence research by transcending the 'blind' reliance on disciplinary paradigms and the self-limiting acceptance of disciplines as a basis for organising knowledge and scientific inquiry. Socially responsible research needs to search for the best solutions, not to 'defend' traditional disciplinary 'truths', esp. when the issue at hands is such a 'wicked' one as violence.
There is no room for clutching at disciplinary 'truths' or 'certainties' in innovative and socially responsible violence research – a firm belief of Violence Lab's Head Assoc. Prof. Dr. Anna-Maria Getoš Kalac, discussing normative and empirical approaches to researching violence with the Chair of Violence Lab's Scientific Advisory Board Prof. Dr. Davor Derenčinović. The transcending of criminal law and criminological paradigms has been at the very heart of over a decade of their fruitful cooperation at the Zagreb Law Faculty. Based on her vast experience in 'living & breathing' transdisciplinarity, Assoc. Prof. Dr. Getoš Kalac has not only carefully assembled a research group with members from different disciplines and even scientific fields (multidisciplinarity), but also invests a lot of though and effort to regularly discuss ideas, challenges (not to say 'problems') and solutions interactively with her team (interdisciplinarity), in order to develop theoretical as well as practical innovations in violence research, its prevention and 'treatment' (transdisciplinarity).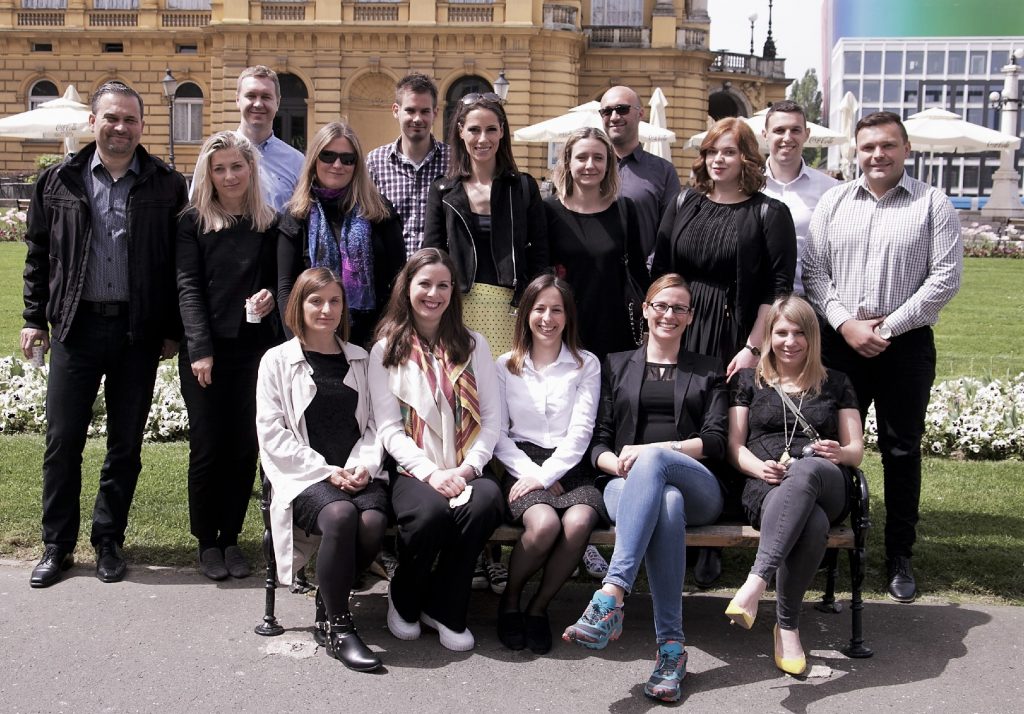 Assoc. Prof. Dr. Getoš Kalac's team includes researchers from the social sciences (criminology, criminal law, sociology, social work, pedagogy, criminalistics, psychology, economy), biomedical sciences (forensic medicine and psychiatry), interdisciplinary sciences (geography).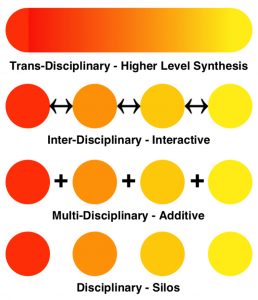 "Transdisciplinarity today is characterized by its focus on "wicked problems" that need creative solutions, its reliance on stakeholder involvement, and engaged, socially responsible science. In simultaneously studying multiple levels of, and angles on, reality, transdisciplinary work provides an intriguing potential to invigorate scholarly and scientific inquiry both in and outside the academy.
Transdisciplinarity represents a change in thinking about research and education challenging the division of academic labor into traditional disciplines such as English, sociology, or geology. Not only ought scholars to study across the disciplines, nor should disciplinary crossing be limited to joint and cooperative work on projects of mutual interest across disciplines, but a reliance on disciplinary paradigms and an acceptance of disciplines as a basis for organizing knowledge, inquiry, and teaching needs somehow to be transcended."
(Bernstein, J. H. (2015). Transdisciplinarity: A review of its origins, development, and current issues. Journal of Research Practice, 11(1), Article R1. Retrieved from HERE; Source of image HERE)