Violence Lab hosting Assoc. Prof. Dr. Marieke Liem
Zagreb, 19-20/05/2019: Head of Violence Lab Assoc. Prof. Dr. Anna-Maria Getoš Kalac and Assoc. Prof. Dr. Marieke Liem from Leiden University's Institute of Security and Global Affairs discussed the state of art in homicide and violence research in Europe, the Balkans and Croatia.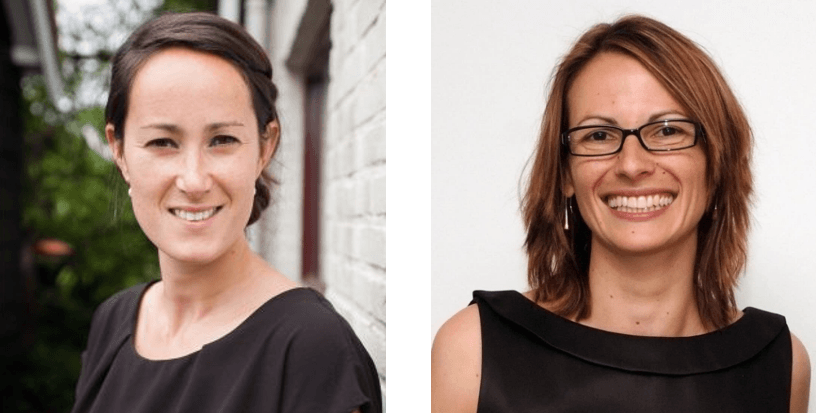 Whereas Liem (left) has pioneered the field of European homicide research during the past decade, delivering edge-cutting findings and key-publications like the Handbook of European Homicide Research or Domestic Homicide, Getoš Kalac (right) has focused on (lethal) violence in the Balkans during the past five years. Liem has been chairing the ESC's European Homicide Research Group, whereas Getoš Kalac is chairing the ESC's "European Violence Monitor" Group. Finally, whereas Liem has been heading the Leiden University's Violence Research Initiative, Getoš Kalac has been heading the Violence Research Lab and the Balkan Criminology Group. An interlinking of their research efforts, exchange of experience and knowledge as well as joint publications are logical steps on the path of shedding more light into the phenomenon of homicides and (lethal) violence in the EU and the Balkans. Thus, Liem's vast experience in the field as well as her visionary methodological and analytical pioneering efforts will help to safeguard the high quality standards of Violence Lab's own original research activities and outputs – as Assoc. Prof. Dr. Marieke Liem has accepted to act as one of Violence Lab's internationally renowned experts from the field of lethal violence research.